Cristy Kokell-Grassi, R.P.A-C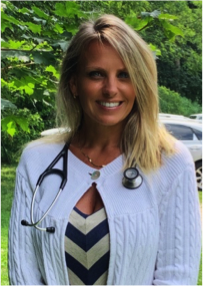 Cristy Kokell-Grassi has been practicing as a Physician's Assistant for the past 20+ years. She graduated in 1998 from Bayley Seton Hospital sisters of charity healthcare system. For the first 12 years of her career she worked in emergency medicine at Lenox Hill Hospital in New York City and then at John T Mather Memorial Hospital in Port Jefferson, Long Island.
She joined the Huntington Heart Center in 2008. She is married and has three beautiful children and resides in Oysterbay, Long Island. She has dedicated her life to the practice of medicine and it's obvious she truly loves what she does.
Surekha Patel, MSN, ANP-C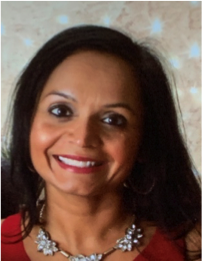 Surekha Patel is an Adult Nurse Practitioner with over 18 years of cardiology experience in Non-Invasive Cardiology, Stress Testing and Interventional Cardiology. She started out her career at St. Francis Hospital and then moved onto Interventional Cardiology working in the cardiac catheterization lab in Stony Brook Hospital and Mount Sinai Hospital. She worked over 10 years in the Mount Sinai catheterization laboratory assisting cardiologists with procedures, participated in many clinical trials and was a speaker for cardiology symposiums. She has also worked with Northwell at Southside Hospital in stress testing and the catheterization lab. She joined the Huntington Heart Center Family in 2017.
She received her Bachelor's in Science with a major in Biochemistry from SUNY Stony Brook in 1997 and her Bachelors in Nursing from Molloy College in 1999. While working at Mount Sinai she pursued her advanced degree at Columbia University and graduated Magna Cum Laude with her Masters in Nursing in 2004. In 2005, Mrs. Patel earned national certification through the AANP (American Academy of Nurse Practitioners). She is currently pursuing an acute care nurse practitioner degree with University of Pennsylvania.